CUSTOM CAKES:
Scroll to the bottom for flavor choices. Not all of the Standard Recipes are listed, as some can't be made into a custom cake. If you see a flavor in the Standard Recipes and really want it for your custom creation, just ask and I'll see if it can be worked out!
The pricing of a custom cake is based off the design of the cake, type of decorations, the size or amount of servings you need, and/or the recipe (if it's not already listed). There are ways to create a cake within many budgets, such as reducing the size of your cake or scaling back on decoration. Much of the expense is in labor. I can always let you know when you give me the details of what you are interested in. Examples include more icing work, fondant borders, fondant sculpted pieces, gum paste flowers and modeled chocolate pieces.
Below you will find the estimated number of servings for the various types of cakes I can make. I typically make cakes using the party size standards. If you would like to cut your cake smaller let me know so I can calculate accordingly.
Also below are examples of various custom-made cakes.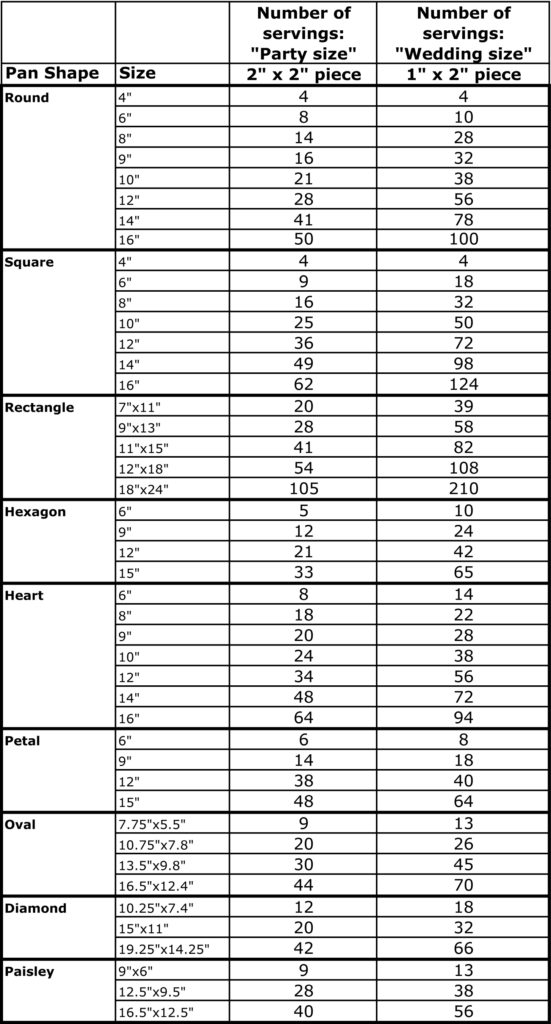 CUSTOM CUPCAKES:
Custom cupcakes start at $30.00 per dozen. The customization of choice will determine if they need to go up in price. Custom mini cupcakes can come in the same flavor choices as the regular sized versions. They start at $18.00 for a dozen.
Below are various examples of custom-made cupcakes.
FLAVORS:
Below are the flavors of cake you can choose from, for a custom cake. You can also find filling flavors after the cake flavors. Frosting options are part of the cost of the dessert. Everything else is extra.