CAKE POPS, BITTY BROWNIE BITES, & PIE POPS:
Cake pops are easy to eat and each one can be decorated, giving a very unique feel to each guest's dessert. Custom pops start at $24.00 per dozen, and the customization of choice will determine if they need to go up in price. Below are the cake flavor choices for cake pops, as well as some example photos of some regular and character-themed custom pops. They are slightly different than cake, in that the flavor is effected by whatever coating flavor you have as well.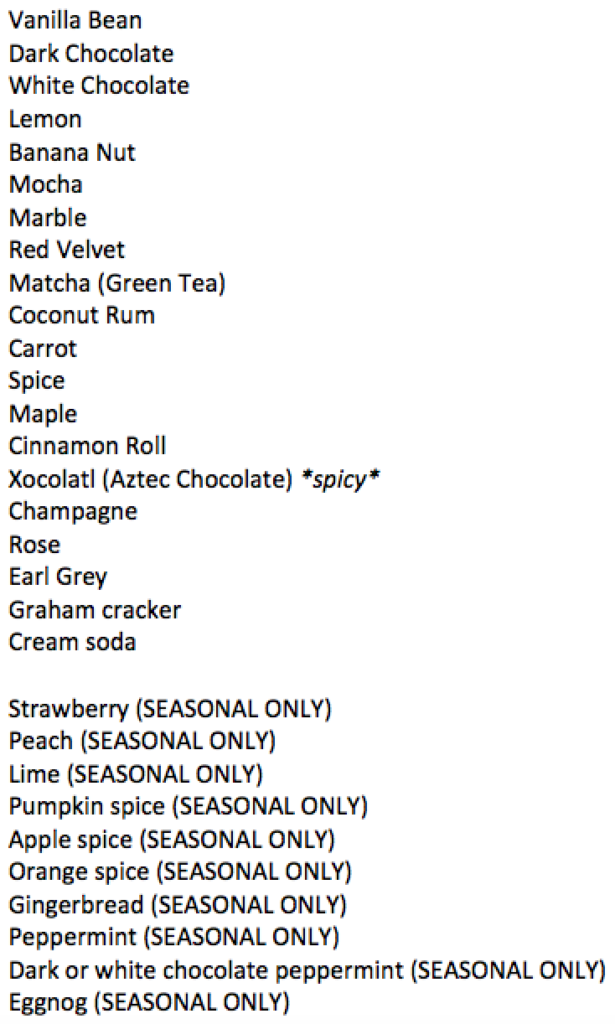 Bitty Brownie Bites are similar and can look exactly like cake pops on the outside, but they are much more dense and fudgey. Custom bites start at $28.00 per dozen.
Pie pops (~1.5in diameter) turnover-like pies, with fruit fillings. As with most pies, they come with a delicious fruit filling. They don't come decorated, can be on a stick or by themselves, and are sold per dozen. Custom versions would include out of season fruits and these start at $30.00 per dozen.